Design Workshops & Consulting
Overview
Leading Design Thinking & Human Centered Design workshops at non-profit organizations as well as at insurtech startup, Lemonade. I also provided design thinking consulting for Lemonade.
Project Type
Voluntary, outside of work
Timeline
Ongoing since 2016
Workshops
Human Centered Design
During my year-long fellowship with JDC, I offered several workshops to the staff from a variety of departments.
The participants are each directly working on innovative initiatives to help employ populations in Israel including Arab-Israelis, youth at risk, people with disabilities, Ultra-Orthodox, and others.
Design Thinking
Lemonade had two internal hackathons and at each, employees voted on the top two employee-led workshop sessions. My design thinking workshop was chosen both times.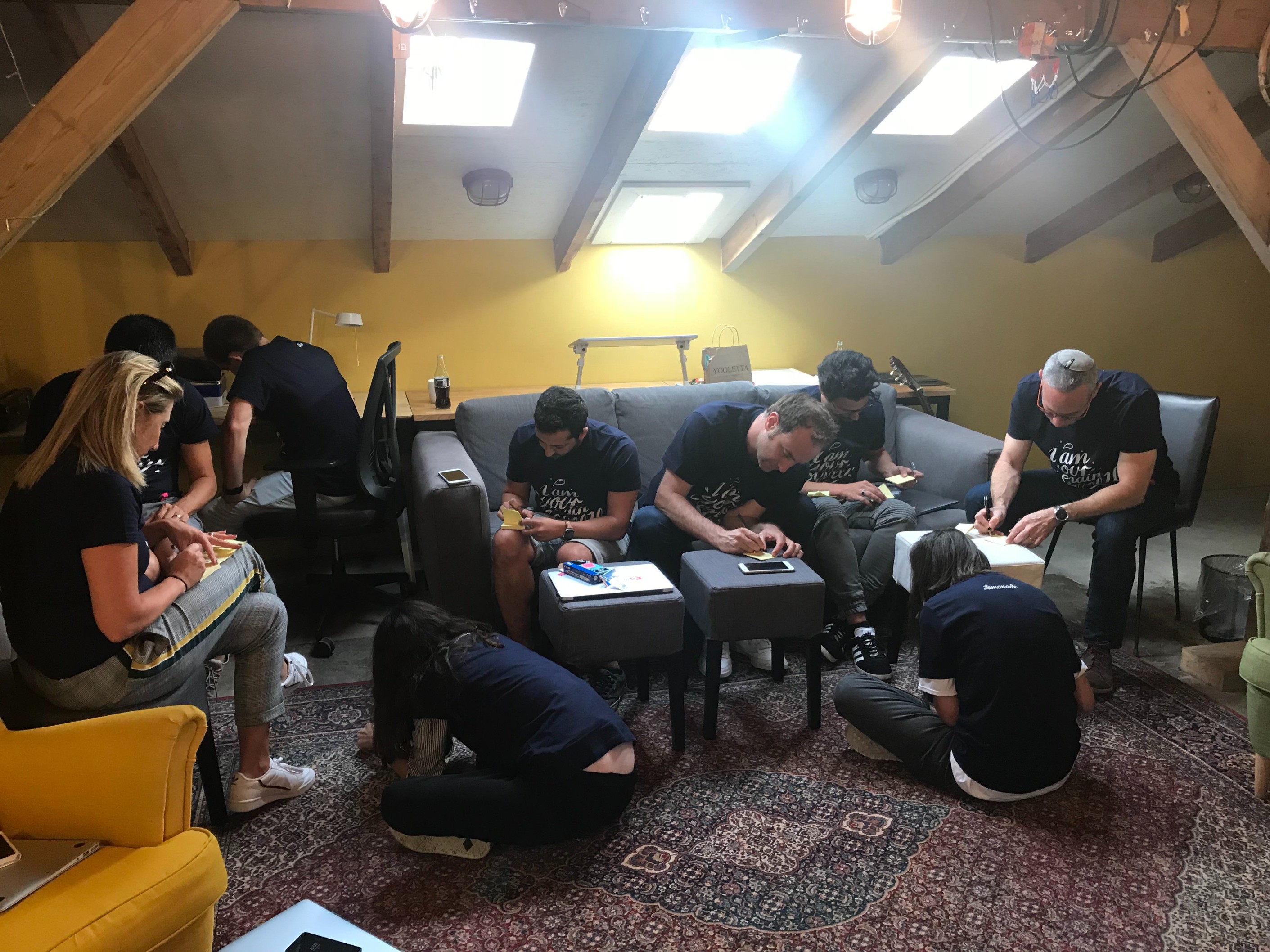 Here's an example of the 30 min presentation that I gave during the hackathon in 2018:
Consulting
Lemonade
I provided Design Thinking strategies and tools and crafted frameworks for many creative meetings. Examples of my work with Lemonade's Social Strategy Lead, Silvi, can be found in this blog post.